King Charles House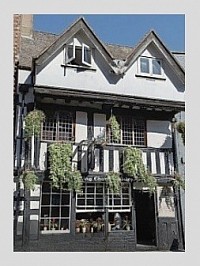 King Charles House in New Street Worcester
Discover the King Charles House in New Street Worcester
Lots of very positive reviews from customer feedback, including this one; "Absolutely wonderful experience from the moment we walked in, the staff were all lovely and the food was beautiful! I'd recommend the steak, it was cooked perfectly! Great value for money. Atmosphere with the candles made a great setting. Can't wait to go again" 
Please tell us: "WE SAW YOU on the 'New Street' Website"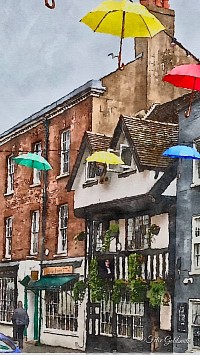 King Charles House Pub in New Street Worcester
King Charles House in New Street, Worcester.
Three Hundred and Seventy Two Years (372 Years) Ago (3rd September 1651) this year (2023), The Battle of Worcester was in FULL swing. The King Charles House in New Street Worcester, became part of Royal history as King Charles the second, passed under loyal escort, along New Street Worcester to Nash's Passage and escaped the Faithful City. 
As you step inside The King Charles House you can feel that historic sensitivity, an architectural pastiche that no other building for miles around, can either boast or recreate in any new building. 
Now preserved and continues as a much valued meeting place for lovers of history, real ale, food and hospitality.