Chesters Restaurant                                                                                     01905 611638
Opening Hours and Contact
BOOKINGS ADVISED BY TELEPHONE:
Please tell us: "WE SAW YOU on the 'New Street' Website"

Web: https://www.chestersrestaurant.co.uk
Want to hire us out?
Get in touch for info on how to hire our atmospheric cellar spaces, or to get us to cater for your event. 
OPENING TIMES:
Kitchen opening times for Dine-in and Take-away
Sunday - Monday CLOSED
Tuesday  - Thursday 12 - 2 ... 5 - 9
Friday 12 - 2 ... 5 - 10
Saturday 12 - 10 
BOOKINGS ADVISED BY TELEPHONE:
Please tell us: "WE SAW YOU on the 'New Street' Website"

Welcome to Chesters
Welcome to Chesters - the one and only! One of the longest standing restaurants in Worcester, we are known for our big menu, big meals and good vibes. We are all about Mexican food but our menu has some other South American influence, with a couple of twists here and there to make the food our own. From our tapas dishes to our main meals and fajitas, burritos and nachos, we like to think we have something to offer everyone - Meat eaters, Veggies, Vegans, Coeliacs, spice lovers, little lunch-ers, big munchers, and never-tried-Mexican-food-ers.. so don't be afraid to bring a friend!
Our style is generally laid back with a smile, but we work hard to make sure your experience is a special one; whether its a first date, or big party, we cater to the occasion. With 54 of our seats being made up in our downstairs cellar space, as well as having a bright ground level room and comfy seats in our bar area, there is sure to be a space that suits your mood.
Tequila is our drink of choice! We think it should be yours too - we are on a mission to change your mind if you think differently. We are chuffed to boast one of the biggest tequila and mezcal collections in the city, and our cocktail menu celebrates tequila - we are particularly proud of our margaritas. Our range of beers is more on the eclectic side, with bottles and draught from all around the world.
We may be a small independent but we have big personality. Come down, say hi, eat some nachos. We look forward to meeting you.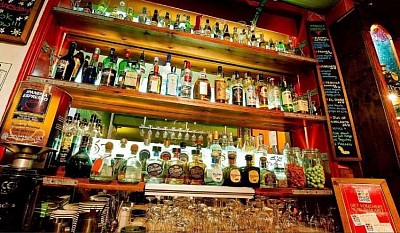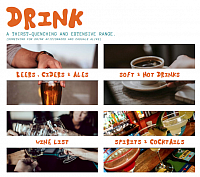 Thirst Quenching Drinks
A little slice of South America in the heart of Worcester. Both traditional and contemporary Mexican inspired dishes make up our much loved menu.
We're also the city's 'go to' for vegetarian and vegan food, not to mention being home to Worcester's biggest tequila collection!