The Pheasant Worcester
Open on Thursday 28th September 2023 from 4pm 
ALL WELCOME
Please tell us: "WE SAW YOU on the 'New Street' Website" 
Open on Thursday 28th September 2023 from 4pm 
ALL WELCOME
The Pheasant in Worcester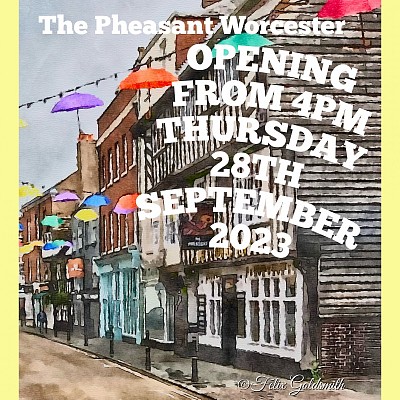 The Pheasant in New Street, Worcester, UK
OPEN:

Monday to Thursday 
4pm till close
Friday to Sunday 
Mid-day till Late 
>> FOOD SERVED TILL 9.30pm DAILY << 

>> Sky and TNT Sports 
>> Cocktail Lounge <<
>> DJ EVERY FRIDAY << 
>> Dartboard << 
>> 7 Foot Pool Table <<
>> Skittle Alley <<
Comfortable and Relaxed Place to Come

The Old BUT New Pheasant, 

New Street, Worcester, WR1 2DP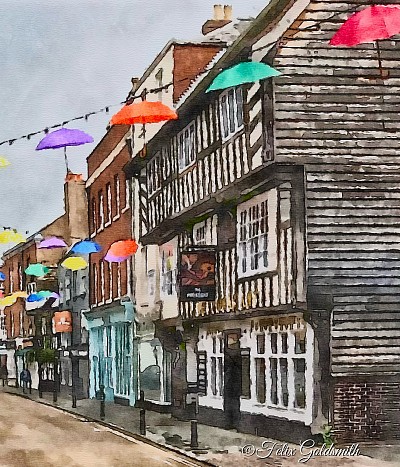 The Pheasant in New Street Worcester
The Pheasant pub in New Street Worcester has a rich history dating back several centuries. Originally built in the 15th century, it's one of the oldest pubs in the city. It has undergone various renovations and changes over the years, but its Tudor-style architecture and historical charm have been preserved. 
The pub serves as a gathering place for locals and travellers alike, offering an 'all-in-one-place' for leisure entertainment; Sports Bar; Sky and TNT, Pub, Cocktail Bar, DJ Every Friday, Dartboard, Skittle Alley, 7 Foot Pool Table, Food Served DAILY till 9.30pm, a range of drinks to suit all tastes and pockets, combined with a sense of community.
It's a testament to the enduring role that such establishments play in the social fabric of a city.