New Street Worcester
Clip Joint Worcester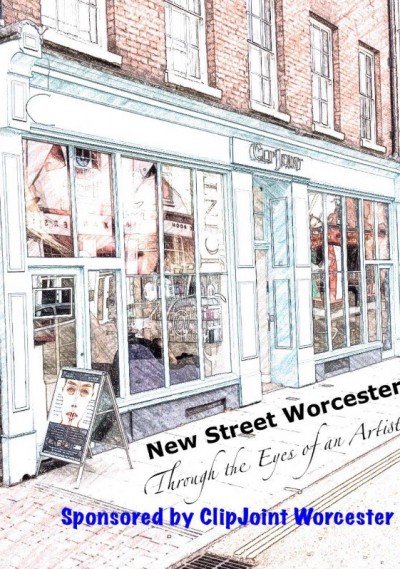 NEW STREET WORCESTER
has a 'NEW' Digital Magazine to Raise awareness of the
many businesses that line its thoroughfare
A very Special 'Thank You' to ClipJoint Worcester who

have kindly agreed to Sponsor this 'First' issue:
Follow the link below to see
53 pages of
New Street Worcester
Through the Eyes of an Artist
Worcester Motor Show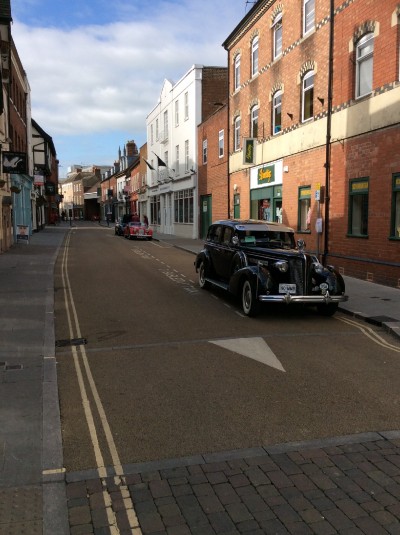 Classic Cars in New Street, Worcester
Classic Cars arrive in New Street, Worcester for the 10th Annual Motor Festival
The King Charles House
Relax by the Fire in the King Charles House in New Street, Worcestershire 

Relax by the Fire
Cranes Music
Can anyone hear a Piano?!
On a recent visit to New Street, Worcester I was suddenly surprised to hear a piano being played at Cranes Music Shop, 26 New Street, Worcester.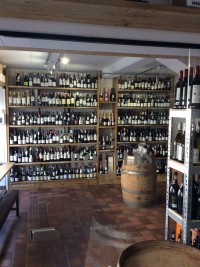 Bottles Wine Bar
Bottles Wine Bar, Worcester
NEW 'Wine Bar' OPENS IN New Street, Worcester........
A unique new concept for wine lovers that brings something totally different to the Worcester social scene. Bottles Wine Bar and Store is a hybrid retail experience, where specialist wine shop meets buzzing wine bar.
Bottles Wine Bar,
22-24 New Street, Worcester.
Telephone: 01905 747919
House of Dogs Worcester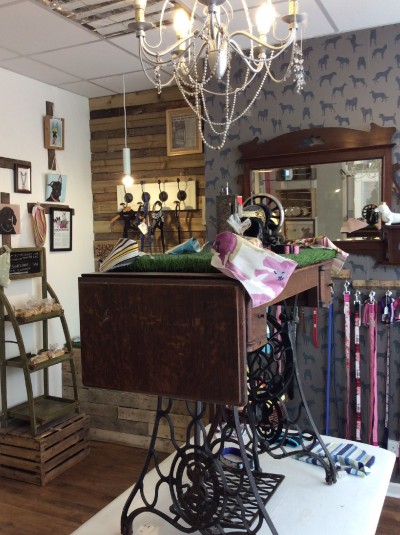 House of Dogs
HOUSE OF DOGS 'NEW' ONLINE STORE
Treat your Dog to a pampering session at the House of Dogs, while you slip away for a shopping expedition  or some relaxing
'Me-Time'. Book Early to Avoid Disappointment.
Browse in our boutique shop for a special gift for your canine friend. Reward or indulge your companion with some classic canine classics from our range of Homemade Treats.

Take a look at our NEW ONLINE Store for our stock of Alloe Vera products.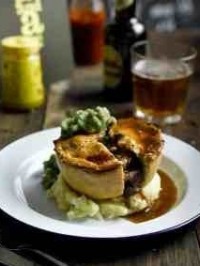 Food Glorious Food and Beer
The King Charles House Worcester
Award winning pies at
The King Charles House,
New Street, Worcester -
Available

Monday-Thursday :
12-3pm & 6-9pm
Friday:
12-3pm & 5-8pm
Saturday: 12-8pm
Sunday: 12-9pm
A variety of delicious deserts are available. Please ask our bar staff what's on offer today.
King Charles House
29 New Street
Worcester
WR1 2DP
01905 726100
info@thekingcharleshouse.com
Christmas Fayre
Those TALL Men have been back in New Street, Worcester, entertaining Shoppers in the run up to Christmas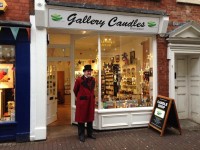 Ready for Victorian Christmas Fayre
Christmas Fayre
Traders in New Street, Worcester have been getting ready for the Worcester Victorian Christmas Fayre that started at 12 Noon today. Pictured here: Mike Carroll from Gallery Candles gets into the Christmas cheer of the Fayre which run from the 27th, for four days, until Sunday the 30th November 2014. The weather is holding up and ideal for starting your Christmas shopping.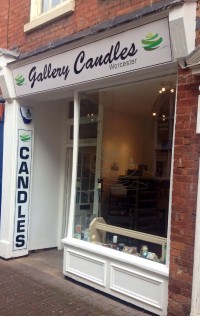 Gallery Candles
Gallery Candles
Gallery Candles is a unique candle shop located in the heart of Worcester situated in the delightful cobbled streets of the city.
Stocking unique scents,
Gallery Candles
keeps Worcester well-scented! We're the people to turn to when it comes to individual scented candles that make you feel good.

Our shop offers a wide range of scented candles and diffusers that you can match to suit your tastes and moods. You'll find top brands in our selected range at fantastic prices.

Visit our shop - we've got a wide range of high quality products. Our staff are here to give you a friendly welcome and all the help you need. We can show you new ideas and love helping you find the right gift or self pamper present.